In alot of new townhouses thes days there are stratecigly placed "lightwells" or mini courtyards as I like to call them. Constructed to let light into a room that would otherwise not get any light from the front or back of the property.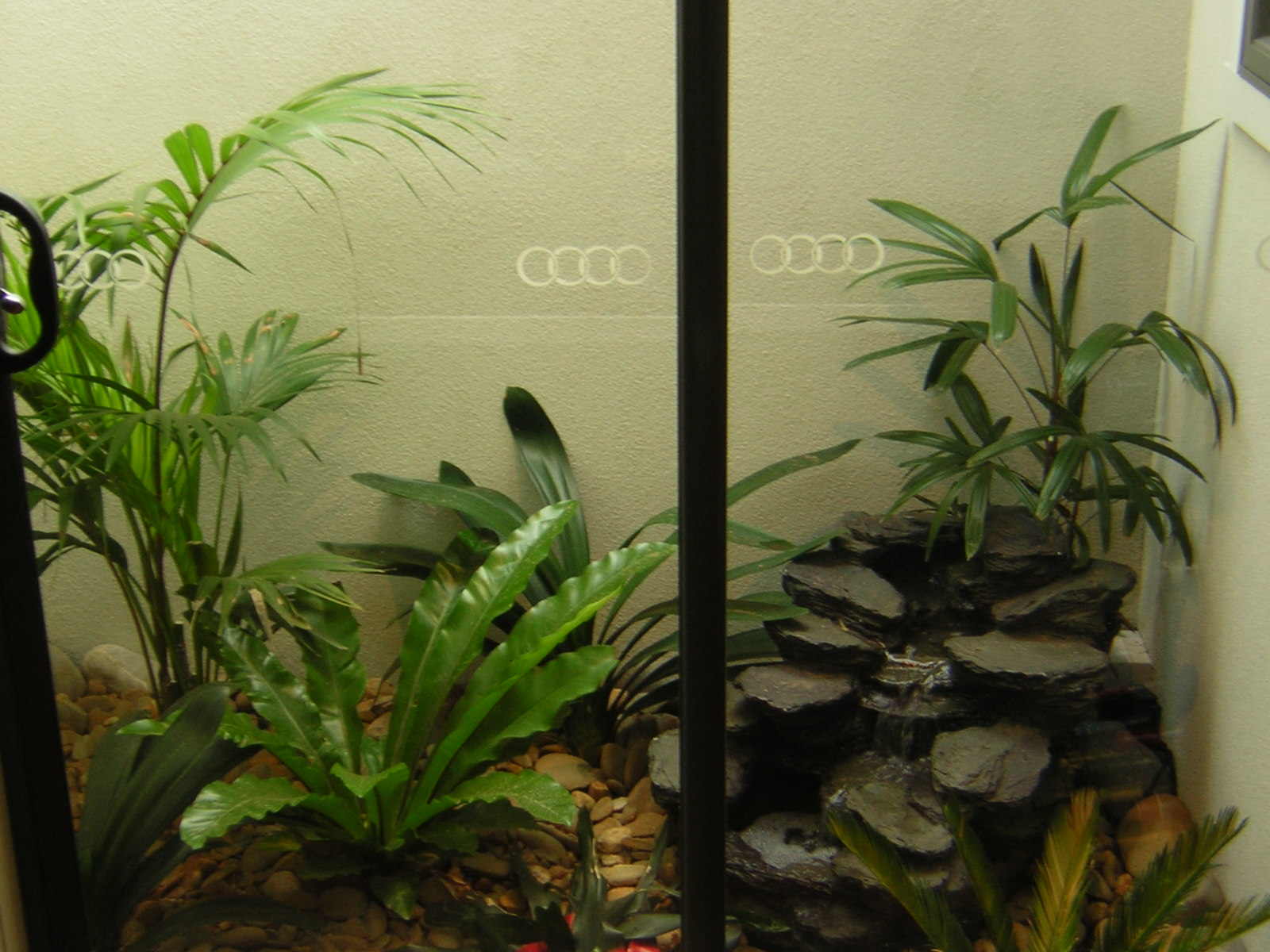 Due to the small size of these courtyards (generally) it is very importatnt to only chose plants that will not overgrow the area. Also these courtyards usually do not recive any direct sunlight and thus require shade loving plants like kaffa lillies, bromelaids and asplenium.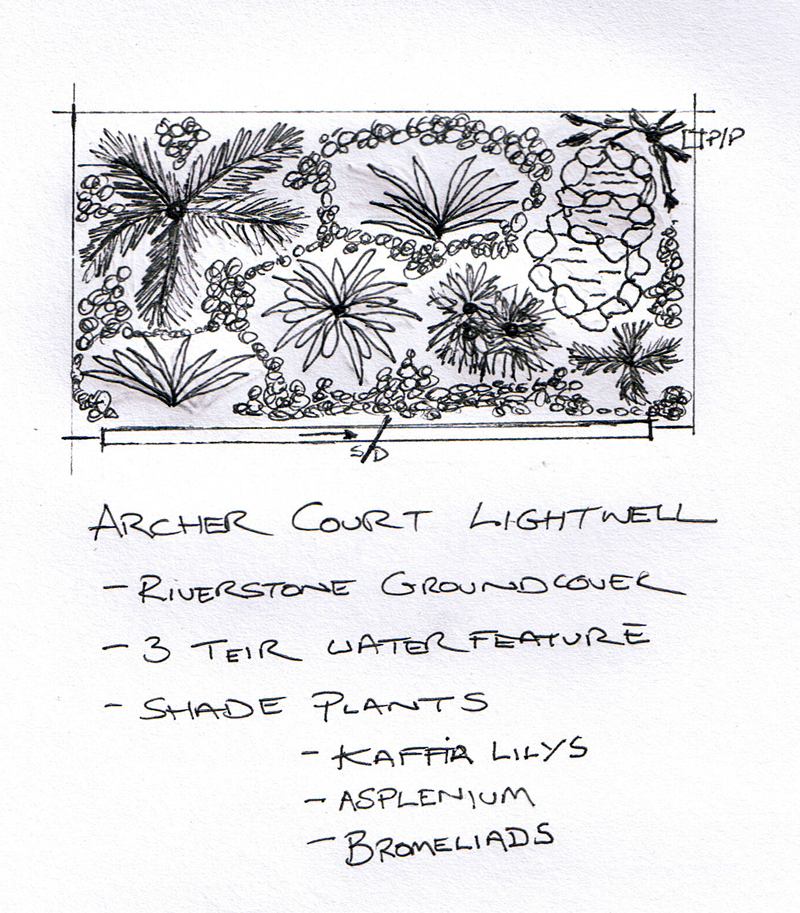 No need for irrigation here, small area only requires the bucket of water you collect from the shower when the water is heating up. Another benifit of these lightwells is that during the long hot summer it creates a natural airconditioning system with the shade and water cooling the air.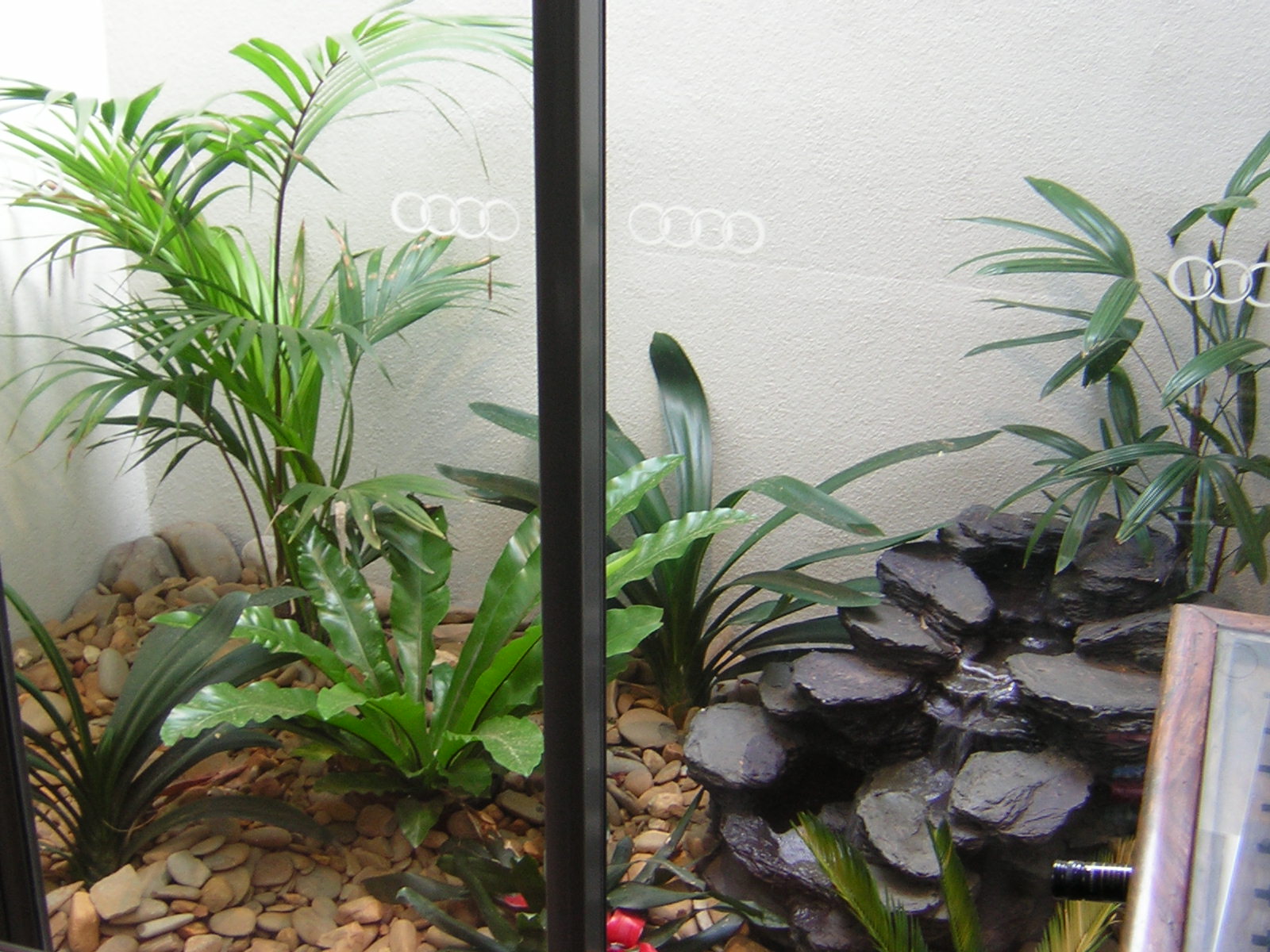 The water feature is a simple ready made one but fits the requirements very well. Ready made water features are in abundance for this size project, and to build this in would have been a waste of time.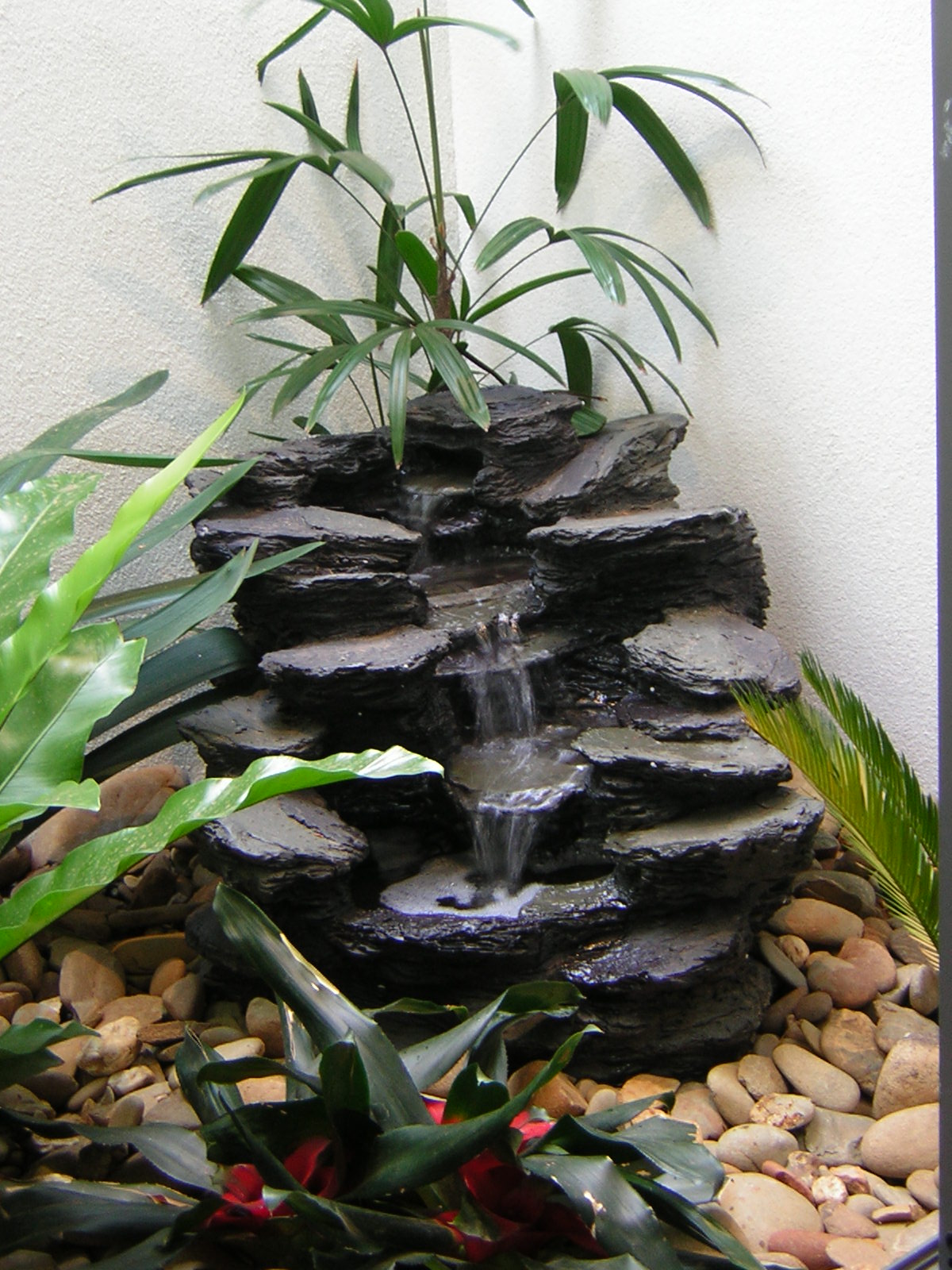 Because these sorts of courtyards are usually central in the house when you open the door onto the courtyard the sound of the water feature can be heard throught the whole house which is very tranquil and relaxing.

THE LIGHT COURT