On this project the aim was to reduce the homeowners grassed area and increase their usable space.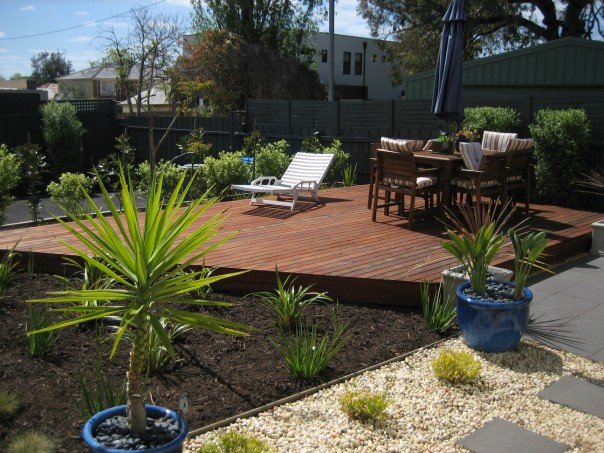 We removed all the couch grass from the top garden area and built a sail like deck so that we could soften the area with planting and add a jacaranda tree for shade in a few years time once the tree matures.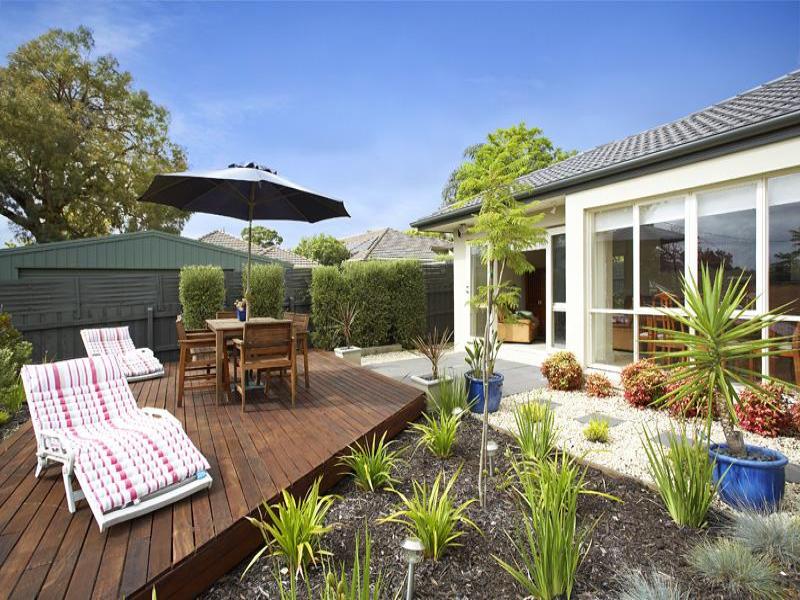 We also added a Waterhousia floribunda (weeping Lilly pilly) hedge around an existing paved area that had become overlooked by a neighbor's 2nd storey building.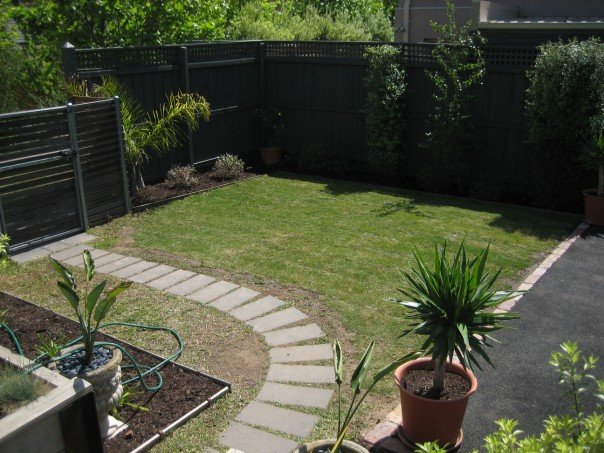 Finally we removed damaged grass and re-layed Santa Anna couch which will still survive in even these drought conditions.
Outdoor Dining room - East Brighton
---