With space at a premium and the need for a large entertainment area it was necessary to create a decking area that flowed from inside to the outside seamlessly.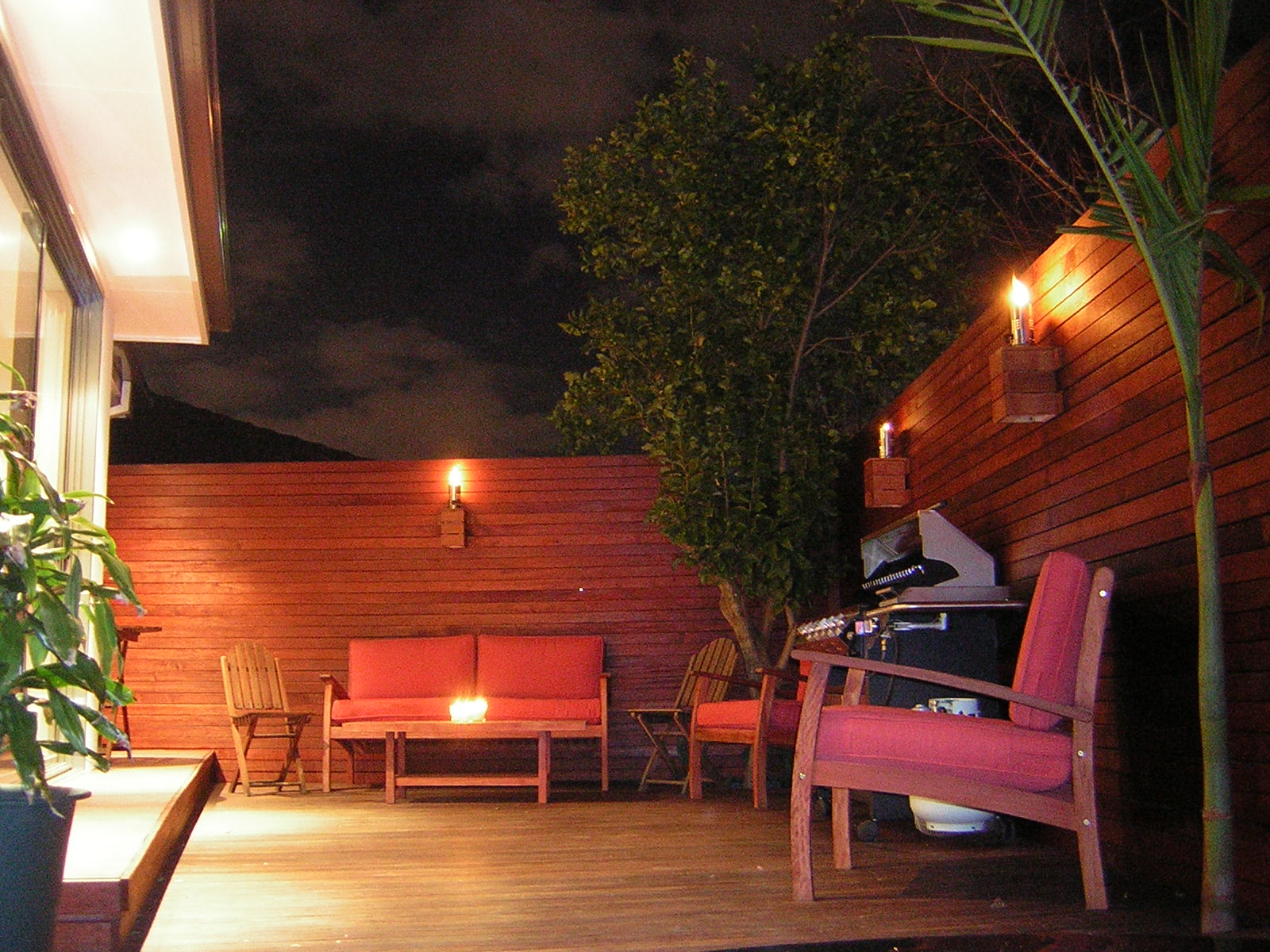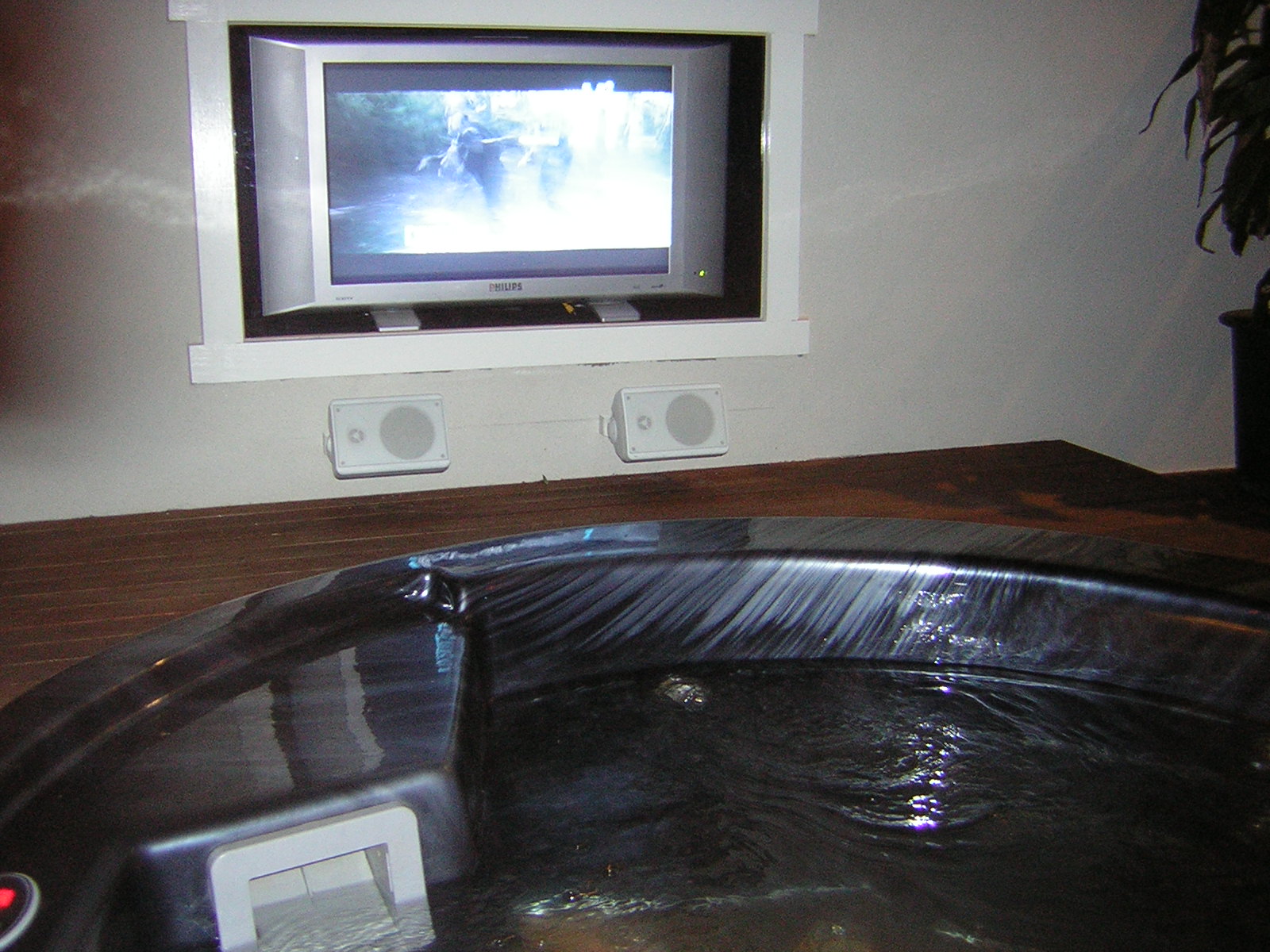 We also needed to disect the outside area into 3 zones - cooking, living and relaxing. In the cooking area we added a 6 burner BBQ and flame torches as lighting.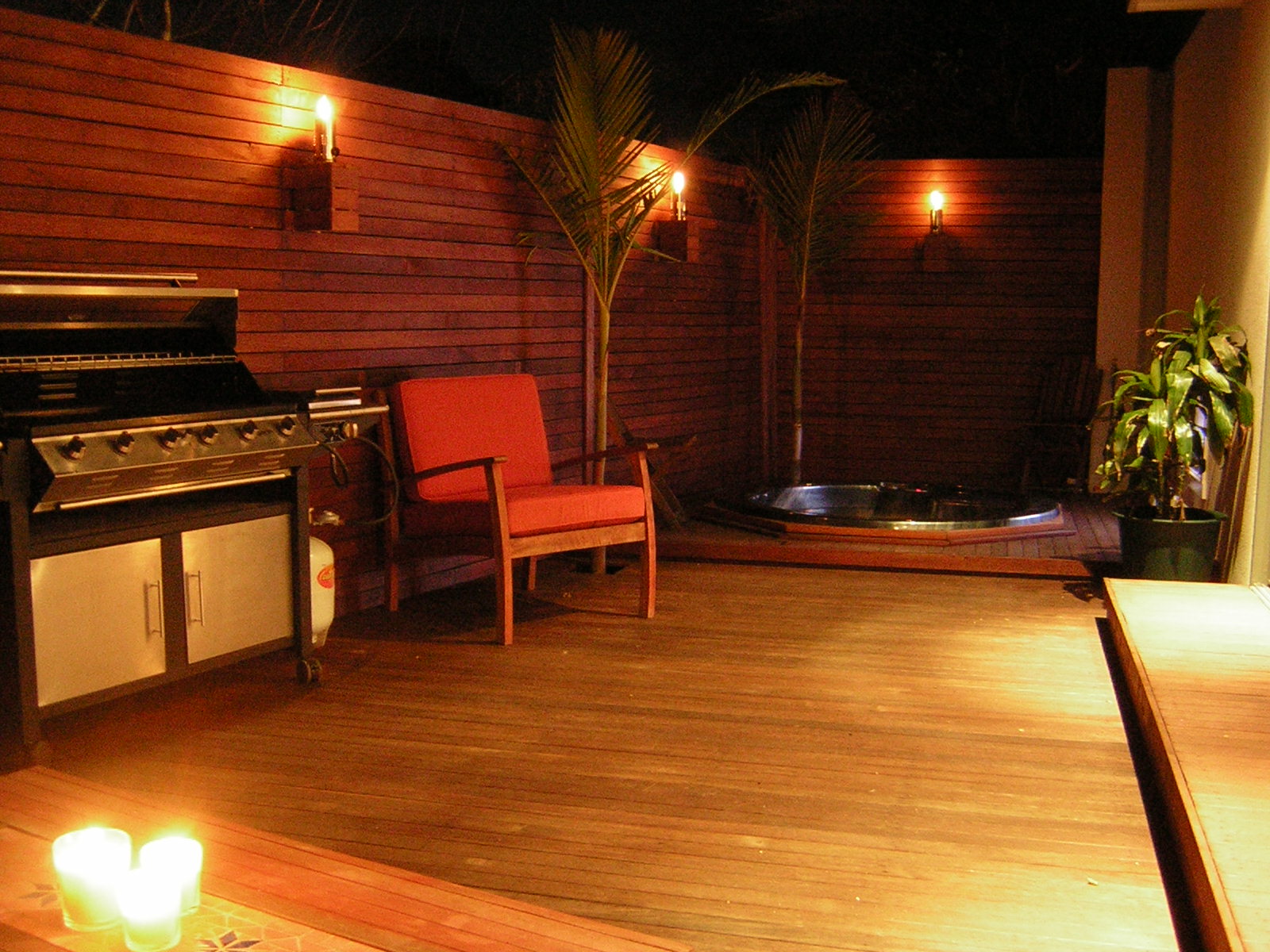 In the living areas we went away from the usual outdoor furniture and got a 3 piece suite. 2 arm chairs and a 2 person couch fit the bill. Rather than have the usual upright chairs and table where you cannot sit back and relax, we brought the inside out with the choice of furniture.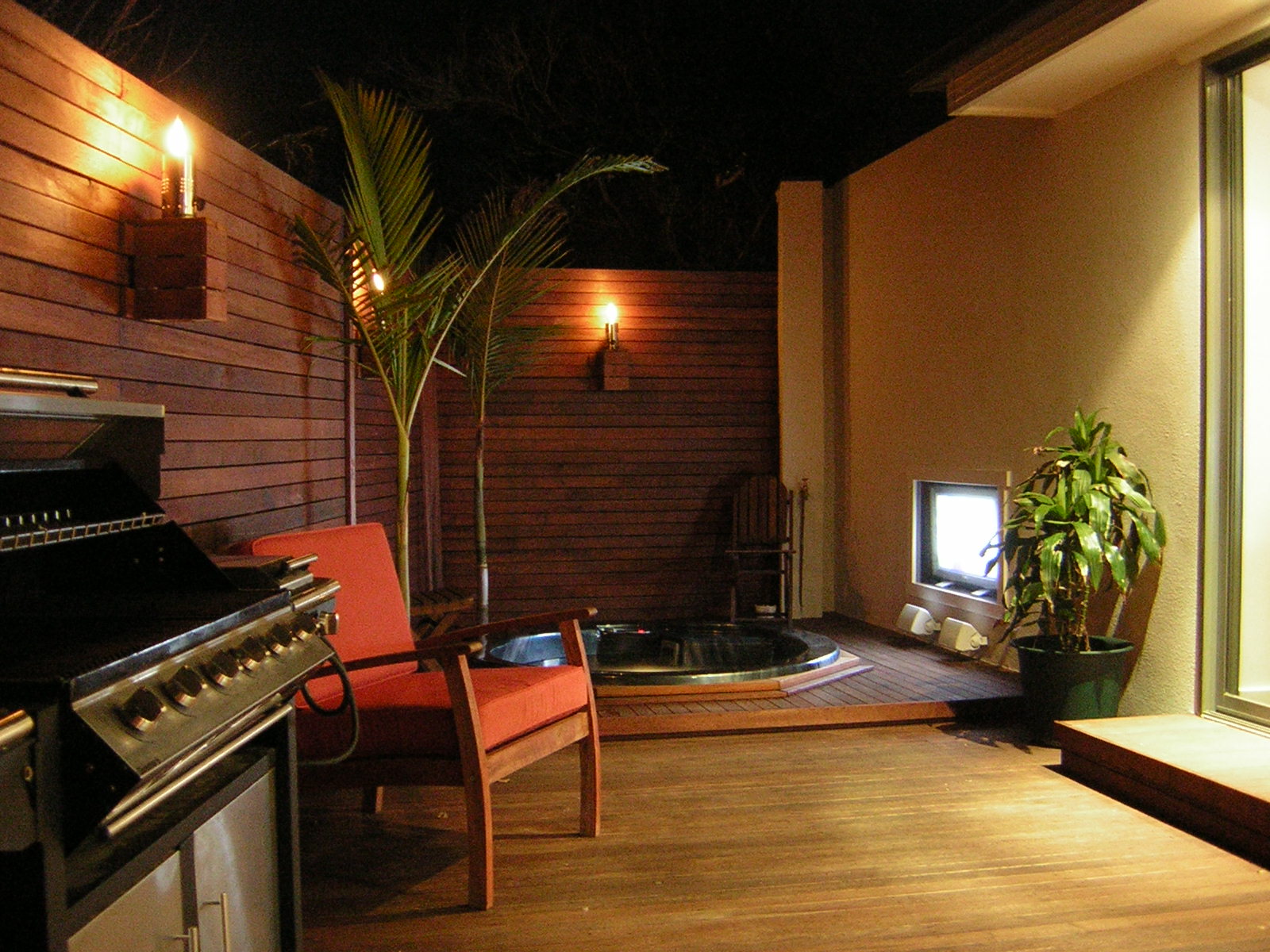 In the relaxing area we were able to bring in, during the early stage of construction on this property, a 4 person self contained spa. Without all the excess baggage of most spas (external heater, filter systems ect) this is a "cheaper" option for a spa. The main feature of this area is no doubt the outdoor entertainment. When the extension was done we added in a weather proof box for the outdoor plasma tv setup. Once the extension was finished we ran wires from an internal TV so that whatever was played on that tv was also on the external tv. The external speakers are marine grade quality and added to this they are hooked up to a DVD / CD / radio player inside completing this wonderful "outdoor living space".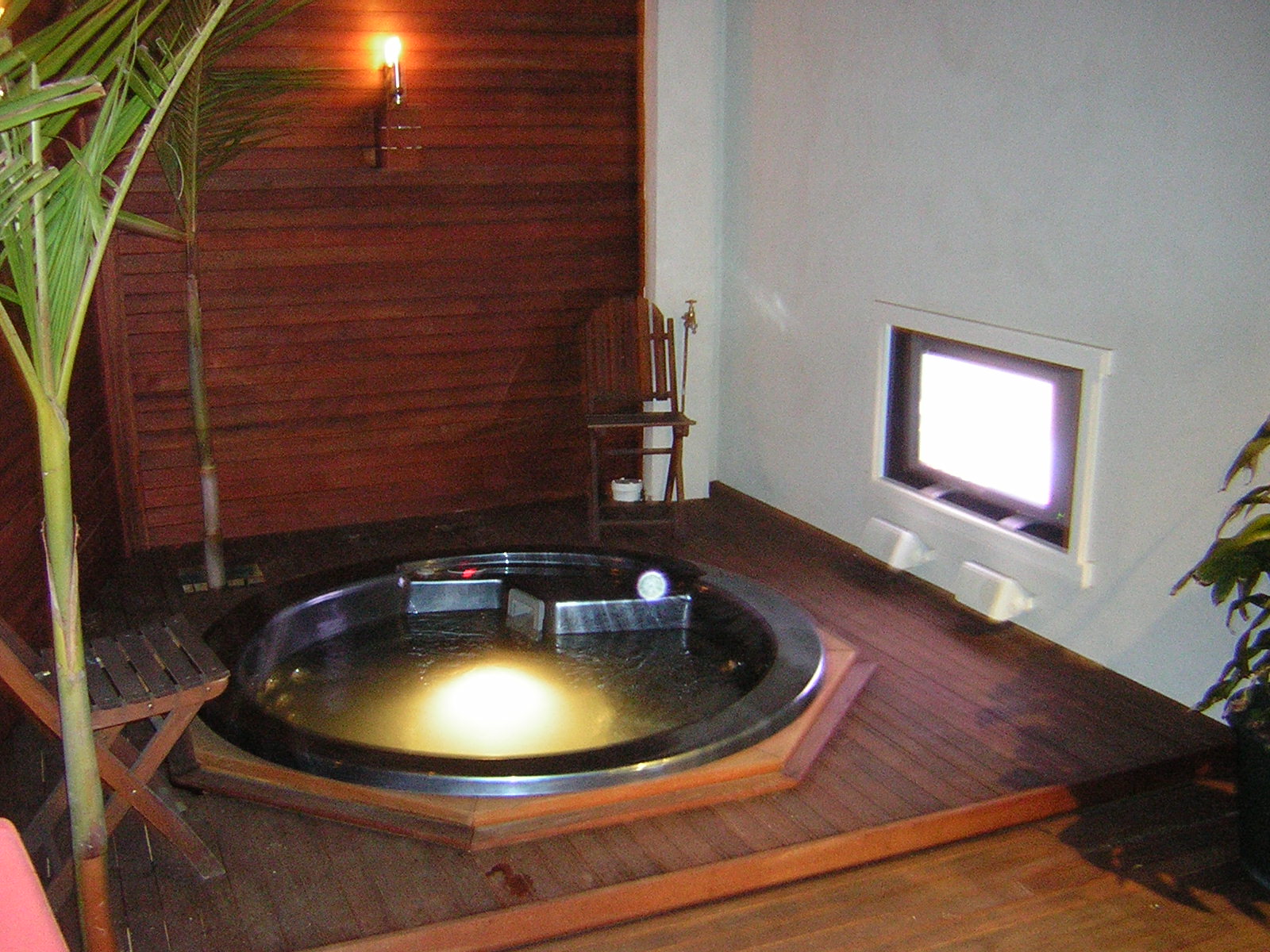 Spa & Entertainment Package - Brighton