WATERHOUSIA FLORABUNDA
Otherwise know as 'weeping lilly pilly' this is one trees becoming popular in Melbourne with gardeners and landscapers as a screening hedge.
It is native to northen coastal NSW and south eastern QLD but has adapted well to Melbourne.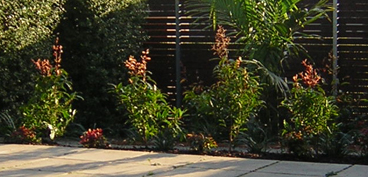 Plants can be kept to a height of any where between 1- 6 meters when trimmed but if left unattended to can reach up to 15 meters. You would have to leave it for a fair few years in melbourne for it to reach those heights but it is possible. The most beautiful characteristic of this tree is personally it's new growth. When new growth occurs it comes in the form of bright red - yellow leaves which are set off against the lush green old growth, especially on hedges.
I have found that they grow better in partly shaded spot with protection from hot summer winds that will burn the leaves. They don't do too badly on melbourne average winter rainfall but you will need to keep them well watered during the summer as they ARE rainforest plant and will not cope with long extended dry periods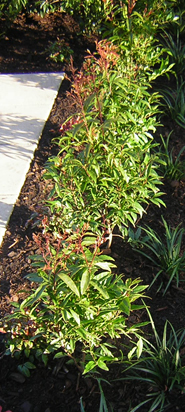 ..................................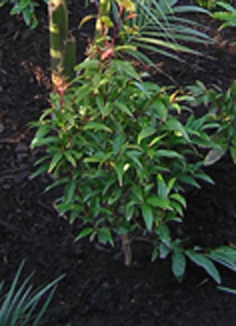 PLANT OF THE MONTH - January