With this design the brief was for a tropical retreat for staff at the shop to relax in between sales and for the garden to compliment the shops name "Coco Spice'.
We started with a very blank canvas.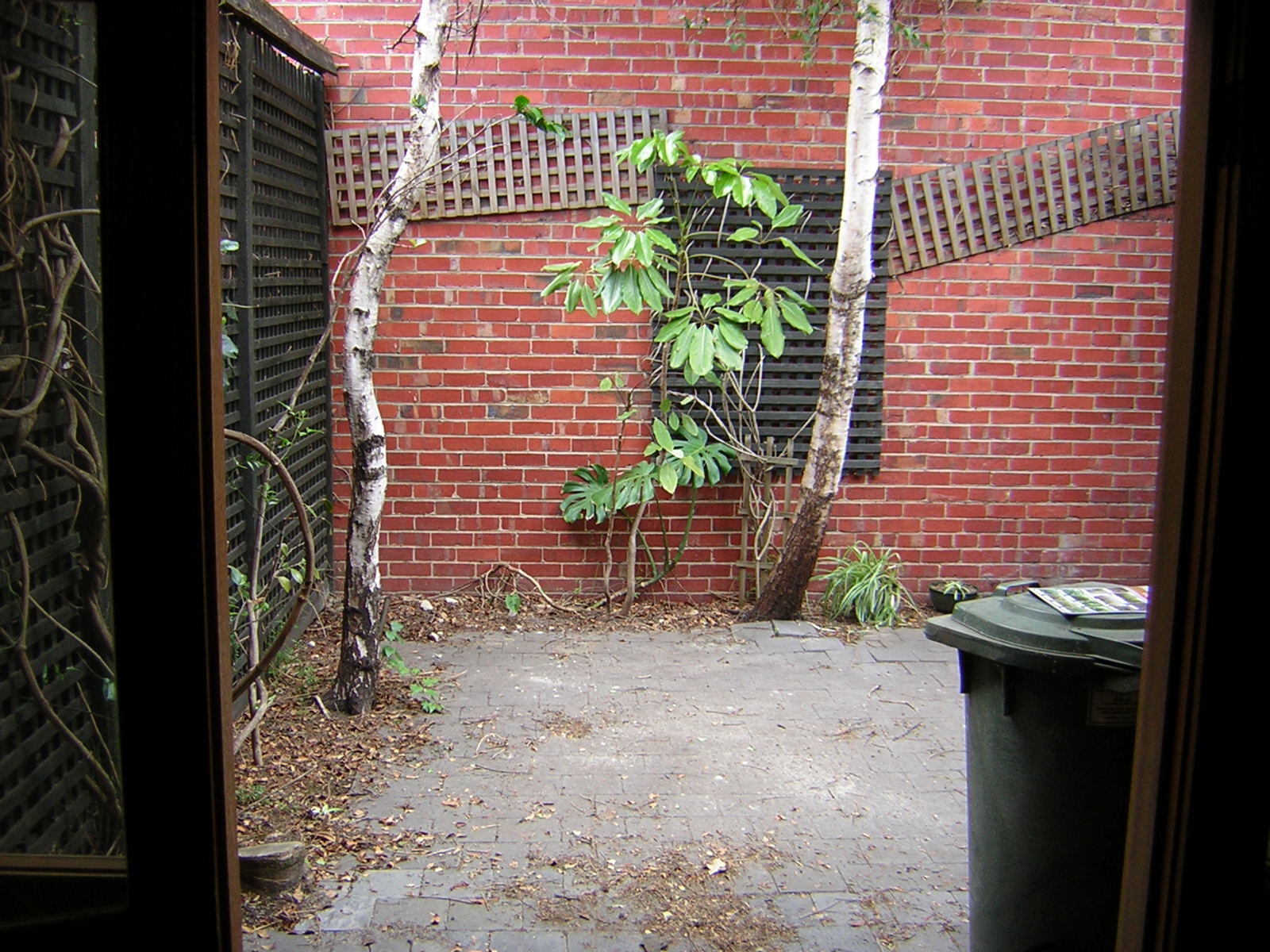 Due to the shop being leased the need to find a suitable ground cover that would be able to be taken up if the need ever arose cancelled out the idea of paving. The idea of creating a dry river bed complemented the tropical retreat.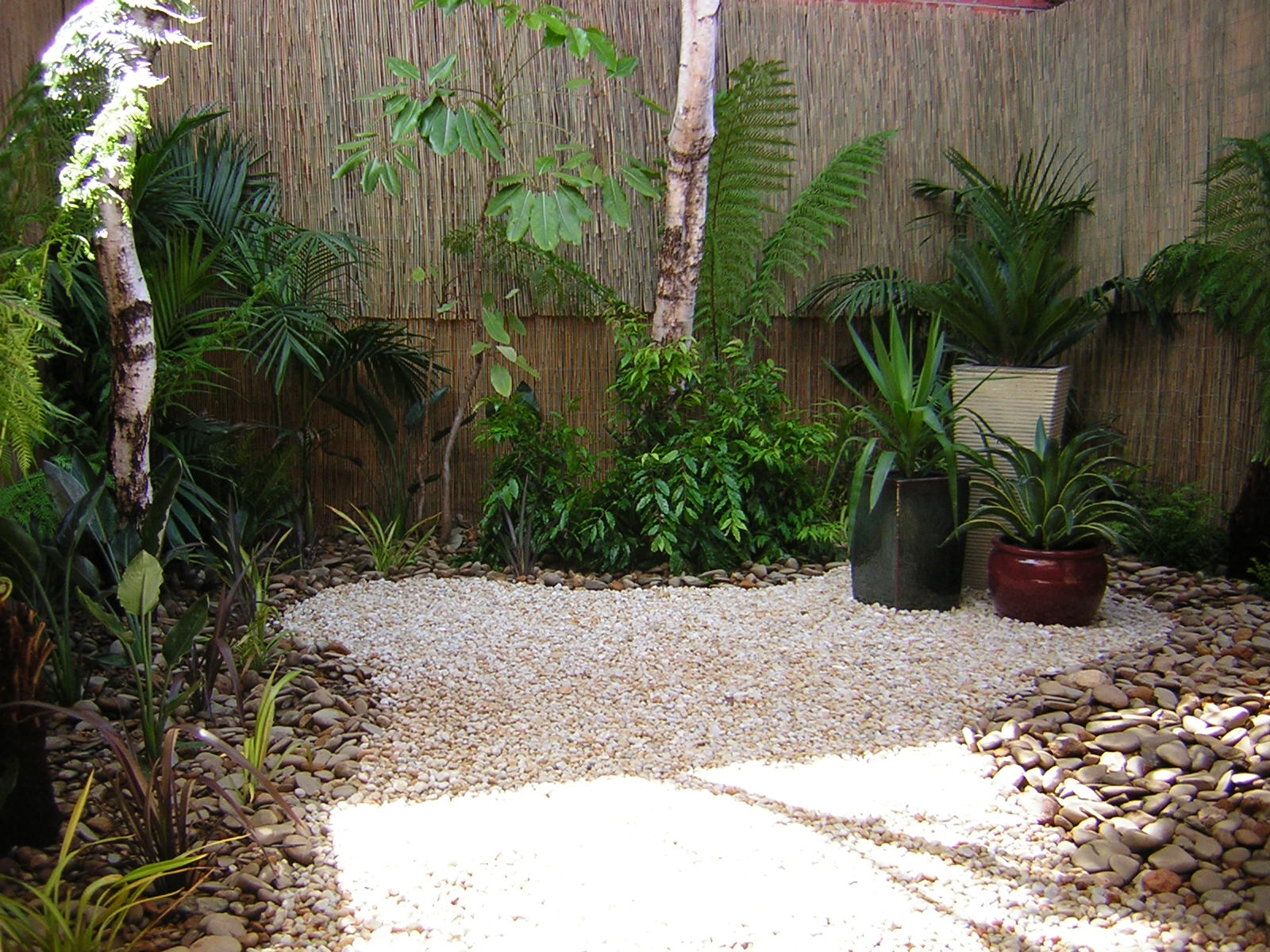 Then there was the terrible mix of fencing. With brick, paling and lattice, painting would not have matched it all, nor would refencing the whole area. We decided that bamboo double height would reinforce the tropical feel as well as screen the unsightly brick wall and mismatched fencing.
The planting needed to be easy to maintain and give the tropical feel, so we used a mixture of ferns in an area that received little to no sun and anchored the corners of the site with multi stemed Bangalow palms. We then filled the beds with a mixture of phoriums, strezlitzias, tree ferns and Waterhousia florabundia to make what the shop owner and workers described as a "wonderful area to relax".
So what was a bare and unsightly courtyard is now a tropical retreat that staff can relax and unwind in this beautiful Outdoor Living Space.
Carpenter Street Oasis